Features
***25% OFF 9″ MAGSLOWL***
ENTER COUPON CODE "MAG25OFF" WHEN GOING THROUGH CHECK OUT
The Magslawl, which is in the opposite position to the Magraft, is a very simple action. The head is not shaken, only the thin (thin) shaped tail is swung to the left and right to swim, and it approaches the fish extremely naturally. The tail action that shakes firmly even in slow retrieve will give angler's strategy a wide range by using it properly with Mag draft.
MAG HOLD installed
The neodymium magnet built in the body generates a strong magnetic field even under water pressure, and guides the hook to an appropriate position for close contact. In addition to reducing the water flow resistance on the hook, the magnet's own weight itself is also configured as one of the balancer parts that creates body balance, creating a smooth and natural action.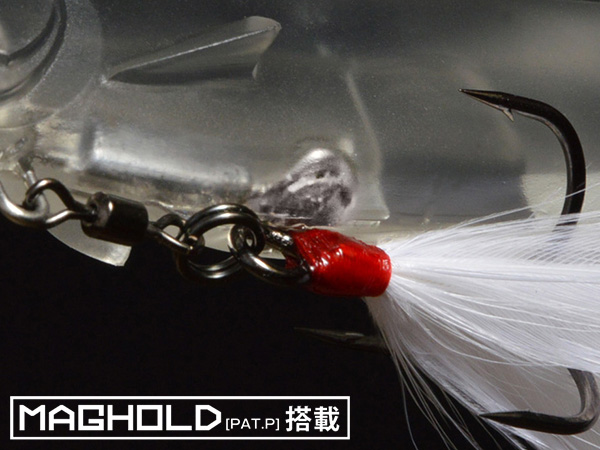 Ultra-thin shape tail that swims well even at slow speeds
Body design pursuing action response. Among them, the most noticeable is the ultra-thin shape tail. As you can see clearly from the comparison with MAGDRAFT, it is specially designed to swim well even in slow retrieve.